China non-standard customization company, Professional team to customize non-standard equipment for you. From listening to needs to designing and manufacturing services.
Any company with a large number of production types may have special requirements for production and processing. When the conventional standard equipment cannot meet the needs of the enterprise, non-standard customization comes into being. These devices are usually developed based on the latest ideas from customers and require special customization. AIQIHHON can provide customers with non-standard personalized customized services as needed. Oriented design, development, and manufacturing of products and equipment to meet the unique needs of users.
The scope of non-standard customization is very wide. Each factory or production line requires different automation equipment to replace or reduce the labor intensity of workers. Non-standard planning should be carried out according to the actual situation on site. The non-standard personalized customization process is an exploration process, a self-completion process and a value-added process. AIQIHHON is very glad to be able to work hard with customers to research and combine demand innovation and technology innovation to meet the needs of users and enterprises.
Non-standard customization process:
1. Technical communication:
Fully customized, listen to the needs and requirements of customers in advance, customers have the final decision on the design and programming of the device. AIQIHHON will perfect non-standard customized solutions based on many years of theoretical knowledge and implementation experience, and communicate with customers in real time for confirmation.
2. Pursuit of details:
Design relevant flowcharts according to customer requirements, and ensure safety by customer inspection, confirmation and evaluation. Successful production equipment is reflected in the details, and the pursuit of perfect details is our consistent aim. .
3. Strict selection of materials:
The durability and safety of materials and instruments are of paramount importance. We adhere to the concept of safety and durability, balance costs, and choose the optimal solution for the project. All materials are from internationally renowned brands, and the main components are imported accessories.
4. Abundant resources:
We can configure different equipment according to customer needs, such as gas booster systems, liquid feed systems, monitoring systems, etc.
5. Security:
Equipment safety is always the first priority. All our non-standard customized equipment is equipped with multiple safety protections. Temperature, pressure, flow, etc. can be set to alarm points, and automatic over-pressure safety release. Over temperature automatically cut off heating and sound and light alarm.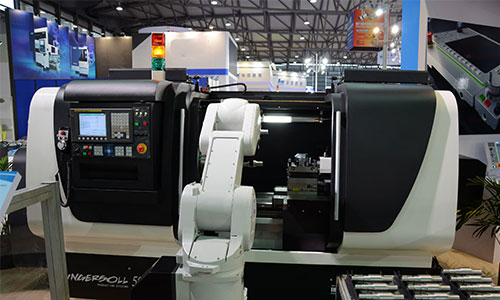 Personalized non-standard customization has high requirements on the personnel engaged. AIQIHHON's technical team not only has solid theoretical knowledge, but also has rich implementation experience and operational capabilities. At present, AIQIHHON has launched a series of non-standard custom projects. Non-standard custom robot repair flash, non-standard custom junction box screw, non-standard custom cooling water tank, non-standard custom screw cap.